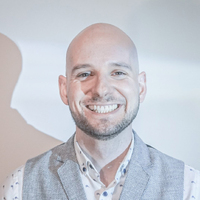 Pedro Duarte
MA Design: Fashion Art Direction
I am an experimental/emotional designer and artist, my work reflects technique and savoir-faire, drawing a line between conceptual art and fashion. My artistic vision is drawn by the power of meaning and impulse, where I use these two energies to develop a body of work that carries a message that is open for interpretation, my work, it can be seen from two lenses, absurdity and divinity, where both work together in a search of finding meaning.
My work is defined by consistent trial and error, where during lockdown, I have explored my unconscious mind, by actively making notes of my dreams and translate them into experimental pieces of art. This process helped me create a vision that was influenced by a strong desire to keep finding meaning through error. I am on a mission to develop a body of work that is evolving and personal, and most important is sensible and human.
I take every project as a personal challenge of growth, where I firmly believe that following one's creative instincts is the first rule of authenticity and good design.