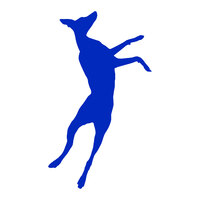 Grace Fussell
MA/MSc Design: Product and Furniture
Over the course of the Product and Furniture Design MA my work was focussed on how historical design styles, techniques and references could be revisited and reinterpreted through contemporary furniture design. I wanted to use 'eclecticism'—a 19th century design strategy for blending elements from different historical and cultural styles—and apply the strategy to a series of my own designs.
I was inspired by Italian design in particular, which culturally has a strong affinity with historical design, and used this as a focal point for the final collection of designs. The result is a trio of furniture designs for a screen, chair and cabinet, which represent a combination of eclecticism and anthropological study of Italian design (and inevitably Italian culture as a whole).
The collection is titled VIA in honour of the source inspiration for the project—the streets of San Gimignano, a historic Italian town, which demonstrate the combination and clash of thousands of years of history, as well as serving as a backdrop for the everyday interactions of its modern residents.
I am a graphic designer by trade, with a design agency Blue Whippet Studio based in Ancoats, Manchester. As a result much of my work is led by visual ambition, with material choice and techniques as the structure around which the designs are created. The goal of the MA was to enable me to combine my 2D design experience with 3D skills and approaches, and I hope to build on this side of the business in the future through interior and industrial design projects. Go to bluewhippetstudio.com to find out more!