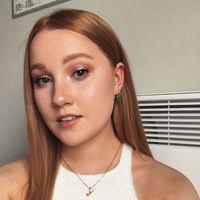 Eve Malam
MA Design: Textile Practice
The view of our everyday is cut up, a person cuts in front of a passing car,
we take a sharp corner,
and we only catch a glance.
Our minds are constantly collecting fragments of data from all around us, but we rush, and for many these moments are seen as unimportant...
Green coat,
swinging scarf,
three steps stop...
Specialising in knitted textile, my work is derived from observation of these glances, from documentation and from data collection. My practice combines creating visual textile for spaces with coded layers of meaning.
My 'modern hieroglyphs' are symbols I devised to record my observations, each series linked to narratives I have witnessed or researched. The hand became a much repeated and prominent symbol and, together with the influence of Japanese Shoji design, inspired my design for knitted room partition screens. The negative space around the hands indicates what is so often not observed, and brings emphasis to the importance of what is noteworthy.
Working with data collected from the Manchester Metrolink, I designed and knitted textiles which represent an accurate map of the tram system, with the geographical coordinates of the tram stops used to create the pattern. Each stitch indicates a number and each cluster a tram stop.
My work transforming codes (hieroglyphs and data) into haptic designs is making visual interpretation of that which is often hidden.