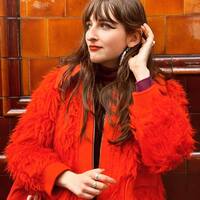 Beth Case
MA Design: Fashion Art Direction
After studying Fashion Communication and Promotion at The University of Huddersfield I wanted to explore a more creative approach to fashion. So I decided to do an MA in Fashion Art Direction to start figuring out my own art practice, fusing my love for the 60's/ 70's, art, music, fashion and humour.
I would describe my work is colourful, groovy and fun, ranging from making DIY films, styling, graphic design and editorials.
Limbo magazine was created during the Covid-19 pandemic and is a representation of how I channelled my creativity over the first lockdown. Limbo perfectly encapsulates my practice and the kind of work I want to continue to produce.