V_Visual/ Viviana Di Miceli

MFA Graphic Design and Art Direction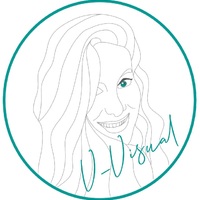 Hello! My name is Viviana Di Miceli and I come from Italy. Everyone at least once in their life felt lost. And not geographically speaking. Lost is how I felt when I started the MA. In fact, as an EU student, I had to face many difficulties, such as understanding a different academic system, dealing with presentations and assessments, reading texts, and attending lectures in English. However, I consider myself lucky, since I am aware that there are many other issues which International Students must deal with, including homesickness, language barriers, social integration, cultural shock, and interpersonal relationships. Regarding the last one, I can say that, due to the pandemic, the most difficult challenge I had to cope with has been the totally absence of physical contact with other students. This experience made me think about what really matters to me as a person and I realised that it is communication. The pandemic has completely changed the way we communicate to each other, making human interactions mostly virtual. That is why as a creative professional one of my goals is to find new and innovative ways of communicating, by improving technology to bring it closer to the experience of in-person communication. This is the reason why most of my projects this year involved topics such as interactivity, storytelling, UI and UX design. Considering this, the goal I wanted to achieve through the last project was to make communication easier for International Students and break down language barriers by creating a strongly recognizable brand identity which will be applied to accessories easy to wear and carry around, such as lanyards, badges, and tote bags. Doing so would build a feeling of solidarity and reassurance among students who may feel lost while walking around the campus, or even around the city, making them feel part of a bigger community. The realisation of a symbol or an emblem would be helpful in connecting people, helping, and supporting them, bringing them together, creating a sense of belonging and, most of all, empowering their identity.