Fatema Abdulnabi Derbas Salman Derbas

MA Graphic Design and Art Direction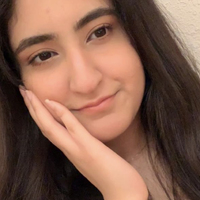 Hello, my name is Fatema Derbas, a Bahraini Creative Designer
My father being a psychiatrist had a big influence on my interest in Mental Health topics. I asked him "Since mental health is a very broad subject, what area do you believe is something the public always overlook, misunderstand, and/or stigmatize?". He said "Children's Mental Health". The concept of the Inner Child Project came into fruition; a safe space to learn mental health in a unique, easy-to-understand but still providing factual content.
Inner Child is created to raise awareness about mental health, through an artistic children's mental health book and an interactive website. The book is aimed at parents and teachers in Bahrain to educate them about the serious implications of mental health issues on children. The website is for the general public, it includes the digital version of my book and social media content.
Designing Digital, Geometric Abstract 3-Dimensional Visuals for Mental Health Awareness Inspired by Color Theory, Practical Methodologies, and the Psychology of Design.