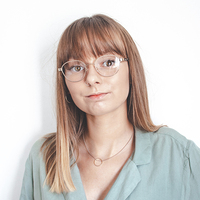 Lucy Tibbs
MA Photography
Lucy Tibbs is a photographer based in Northamptonshire. Her practice takes an anthropological approach, using digital photography to explore how individuals within society interpret and respond to different situations. This often involves taking an ethnographical approach, reinforced by a variety of theoretical work.
On 31st March 2020, Lucy, unfortunately, lost her Grandad, Derek Edward Gunn, to COVID-19. The global pandemic made the loss difficult for everyone around her and lockdown made her feel like the grieving process had been thrown into a void with each isolated day seeming like the last.
'A Sign of Our Times' is a series that explores not only what it is like to lose a loved one during a national lockdown, but also how we turn to objects for comfort when such a tragedy occurs. Becoming symbols of both her Nan and Grandad, the 44 objects her family has inherited from her grandparent's bungalow have come to be their only physical connection to them both, becoming a monument to them and the memories they have shared over the years. The before and after styled photographs of the bungalow not only demostrate the heartbreaking effect COVID-19 has had on families around the world, but it also represents how a single object can represent an individual and highlights how deep our connection to objects really is.
The photographic series visually represents these topics and are influenced by the theoretical works of Daniel Miller, Geoffry Batchen, Mihaly Csikszentmihalyi, and Eugene Halton. These scholars explore our relationship with objects, through concepts such as 'the act of touch' and the 'familiar and repetitive' patterns which we create within the domestic space to act as a form of comfort (Batchen, 2004 and Miller, 2008). Furthermore, the work also draws inspiration from the theoretical expertise of David Bate, in addition to the photographic works of Taryn Simon and Gideon Mendel.