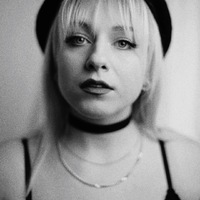 Anna Russell
MA Design: Graphic Design and Art Direction
This year I have found myself re-evaluating my work and its subjects. Originally,
I wanted the spectrum of my design practice to be as wide as possible. The MA however helped me focus on what direction I should take. I found that editorial design and publishing was something I want to pursue. With a background in photography, I wanted to utilise the Art School's facilities to combine graphic design, photography and art direction. I planned several collaborations, but due to lockdown none of them were possible. I didn't however want to give up in combining disciplines, so I became my own model, make-up artist, art director and photographer. Working around the house was quite limiting, but it made the excitement that much more thrilling, as it was a big challenge. The process of shooting was tiring, as the whole team was me, but I eventually learnt to pose and shoot at the same time. It was interesting to see myself as a model, it forced me to accept a lot of my flaws and look at myself from a different perspective.
Without a variety of settings and backgrounds, I focused on the use of light, face expressions and body positioning.
Creating a lot of photographic content, allowed me to design different zines documenting my lockdown journey. It gave me a great insight into the whole editorial process.
As my practice continuously evolves, I find myself at a stage, where I want to experiment with creating new artwork out of my photographs. During the first lockdown I focused greatly on technical aspects. During the second one, I am now prepared to photograph myself from yet different perspectives.