Rachael Clear

MA Design: Graphic Design and Art Direction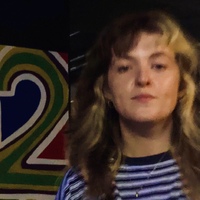 My name is Rachael Clear and I'm a Graphic Designer from Manchester.
My design name is arr see, a play on words on my initials and something that reflects the humour and fun/deceptive qualities of my work.
Before starting my MA I was self-taught in Graphic Design and had a BA in Creative Writing. I remember my interest in design stemmed from my story-telling nature that I felt was better portrayed through image rather than just words. I have always loved illustration and had previously only used my skills for personal projects or theraputic reasons. However the combinaion of all three of these interests proved to be perfect in moulding my practice alongside interests in music, hospitality, film + TV, and culture.
Having grown up in Manchester, I have been heavily influenced by it's wealth of music and comedic talent and I was specifically drawn to things I listened to, watched and obsverved in real life from my youth. Being between 5-10 years old in the noughties, I listened to my dad's favourite bands such as The Smiths, I watched my mum's favourite programmes such as Dinnerladies and I observed the world of pubs and catholic parish halls and the characters within them.
The nostalgia of the past married with the popularity of craft ales became the ideal theme of my practice, one that used fun and humour as a way of influencing, entertaining or even deceiving an audience with design whilst also tapping into the socialbleness of British drinking culture.