Nima Ebadi

MA Design: Graphic Design and Art Direction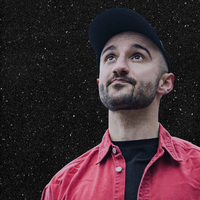 My work aims to bring about feelings of awe, wonder and transcendence, through capturing perspectives, situations and environments with a sense of magic and divinity, in an attempt to promote life-affirming and healing effects.
Currently being entirely digitally-based, my techniques include digital collage, animation, photo manipulation and 3D design for virtual reality (VR). The medium in which my work currently operates most effectively is the online NFT (non-fungible token) ecosystem, where my digital artworks are verified as originals, and then bought, sold and traded by art collectors and investors who resonate with my message and vision.
Throughout my master's degree, I have developed my own visual style, which incorporates the outlines of a shape's silhouette repeatedly, creating a visualisation of a person's or object's natural energy, allowing them to be magnified in a powerful way. I came to find this a useful tool for creating awe-inducing effects, especially when the outlines are animated.
My final project, "Eleusis", mixes the worlds of NFT and VR by offering immersive experiences which are digitally bought and accessed. It is a collaborative project with my peer Alastair Peat and is based on the Ancient Greek rituals referred to as the Eleusinian Mysteries. The project aims to provide awe-inducing and life-affirming experiences for those who invest in it. It consists of a cosmic landscape, representing an intergalactic nature reserve, with 6 unique perspectives to view it from. The project uses environmentally-friendly NFT technology to make itself accessible to VR enthusiasts interested in healing experiences.