Jessica Couch

MA Design: Graphic Design and Art Direction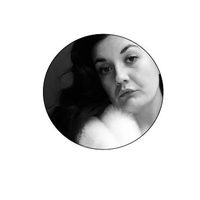 I am a multidisciplinary creator, exploring visual arts and languages through graphic and visual design, art direction, photography, sculpture, 2-D artworks and moving image. My work explores the psychological experience of visual stimuli, and in turn responds to that.
My practice and research seeks to dwell in the enquiry of understanding aesthetic experiences as well as creating them. My research is dominated by the exploration of the aesthetic brain and how it responds to varying visual outputs.
The nature of my practice is heavily experimental, I prefer to utilise an interplay of mediums, resulting in many outcomes becoming visual juxtapositions which aim to exist within the realms of art and design.
The abstract and surreal image allows to break down the limitations of our vision, revealing things that we could not see.
Verbal language falls short of the complexities and magnitude of the aesthetic experiences we bear witness to, as we continue to interact with the visual world in an individually unique way.