Giedre Balcytyte

MA Design: Graphic Design and Art Direction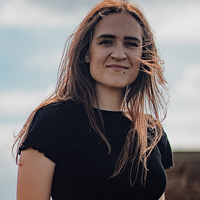 I am a Manchester-based designer specializing in digital illustration and graphic art. I experiment how happy and colourful design can influence wellbeing and bring a positive change. Through recent projects, I have created public art to brighten up public spaces. I participated in an international mural project for social acceptance. I implemented a printed large-scale advertisement to spread the idea that we need to socialize more and get connected.
My visual designs are targeted at bringing awareness to the importance of life quality and having fun. They can also be simply about enjoying the moment and being present. I created content for the music and dance industry, mental and physical health, mindfulness, finance and travel industry.
While participating in positivity-focused projects I've gained insight into how colour and playful forms can effectively draw the viewer's attention and interest.