Lucy Gaydecki




MA Contemporary Performance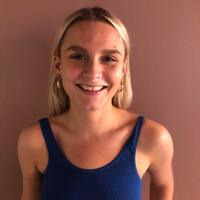 Lucy Gaydecki is a contemporary performance maker whose work takes the form of performance art and drag. Gaydecki's work typically explores the themes of gender inequality and the hyper sexualization of women. Her stimuli for creating work range from personal, lived experience to media case studies. As well as anecdotes from peers, friends and family. With the company Femmetasia Gaydecki explored working with endurance and duration. The company took live art installation pieces to CLAY (2018) Expression MARTini (2019) and Project Femme (2020). Working with Femmetasia established a collaborative way of working for Gaydecki, meaning collaboration is now integral her practice.
Whilst studying at Manchester School of Theatre (MST) Gaydecki developed the drag persona Yummy Mummy. With Yummy Mummy Gaydecki is using the practice of drag to create work addressing the way mothers are sexualized in society. She uses, grotesque, visceral imagery to make audiences confront biases and address the uncomfortable way society allows these norms to continue. For her major project on the MA Gaydecki contiued her research on motherhood and alter-egos to creat the piece it's meant to. It's Meant to Hurt explores motherhood through the lens of popular culture. In the piece we visit different pockets of society and examine the meaning motherhood holds. Currently popular culture and motherhood are the main areas of her research and this research will be used to develop the piece further.