Bethany Mountain




MA Contemporary Performance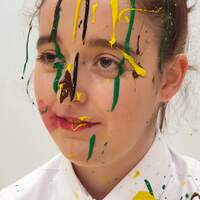 I am a theatre maker, Live Artists and contemporary performer. I work as a solo artist to create performances around invisible disabilities to create powerful messages and raise awareness. My first work within the industry was 15.8% Tired with Heart of Glass St Helens as part of Homework. I then later took the piece around depression and loneliness to Manchester for Word of Warning Emergency Stop Gap, starting my career in the arts.
I like to be bold with my work, making an impact within the industry. I am constantly playing with new ideas for my work, with no worries if I makes a mess along the way. As long as the message leaves an impact, that is my main goal.
I also work with and co-founded The Year of the Rat Theatre Collective, a group of St Helens Graduates who aim is to raise awareness around the community.